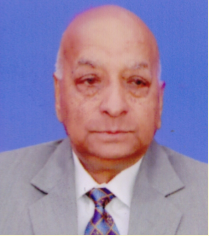 Education is not preparation for life, education is life itself- John Dewey
The aim of Public School Darbhanga is to provide the best and holistic education to its pupil. We believe that the pursuit of excellence rests on the positive belief to develop the Qualities of integrity, honesty, trust, compassion. Our child centered philosophy helps students achieve their maximum potential and life long learning.
We have taken a giant stride by launching mobile App with the intension of involving parents to monitor their ward progress with details in their handsets. The teachers are equipped with all the latest trends and tools of pedagogy with the help of training camp and other master trainers of this field. The school seeks your at most Co-operation and support all times to achieve the high standard set.
Dr. B. K. Mishra
(Secretary)